With 15 years of expertise and forecasting in the northeast, we combine experience and scientific analysis to create forecasts tailored to your business needs.
We're passionately committed to providing weather information that aids in important decision-making every day. Nor'easter Weather Consulting was launched in 2017 to focus on precision, pinpoint forecasting for weather dependent industries and events. With a large emphasis on forecast consistency and client communication, NWC ensures each client has the crucial weather information needed to run their business efficiently and effectively. Each forecasting product is unique and customized to the business sector along with the impacts that may affect day by day operations.
Our client base continues to grow, working with the ski industry, utilities, events, weddings, recreational centers, plow contractors, and general consultant contracts. We work with both large corporations including L.L. Bean, Vail Resorts, Alterra Mountain Company and small family owned businesses. In addition, a large focus remains on STEM in the classroom through visits virtually and in-person, webinars, and speaking engagements.
North Winds Weather
Our History
Nor'easter Weather Consulting stemmed from the retirement of well-known New England forecaster, Tony Vazzano. North Winds Weather was the premier forecasting source for ski areas for over 40 years before Tony's retirement after the 2017-2018 winter.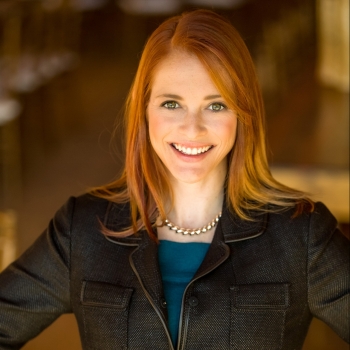 Currently only one of four Certified Consulting Meteorologists in northern New England, Mallory Brooke graduated from the world renowned meteorology program at Pennsylvania State University in 2008. Beginning her career in broadcasting, she first lived in Virginia from 2008-2011, and obtained her Certified Broadcast Meteorologist Seal from the American Meteorological Society in 2010. Mallory moved to Maine in 2011, and immediately took ownership of the station's ski report. She began cultivating relationships with ski area managers, which ultimately led to meeting Tony Vazzano through Bob Hoyt of King Pine Ski Area in 2014.
Mallory's work with Tony and precise winter weather forecasting skills landed her the role of Official Meteorologist for the Audi FIS World Cup at Killington in 2016, and each year thereafter. Nor'easter Weather Consulting was launched in 2017 as Mallory left the broadcast industry full-time. Nor'easter Weather Consulting is dedicated to provided precise forecasts to weather dependent industries and events, with an emphasis on forecast consistency and client communication.
She remains a freelancer in the Portland, ME market during the quiet summer season, and continues to be an advocate for winter sports by producing The Outside Edge for WCSH, News Center Maine. Mallory received the prestigious Certified Consulting Meteorologist Seal from the AMS in October 2020 and is also pursuing a Master of Business Administration at the University of Maine, with an expected graduation in May 2022.
From Then 'til Now
Company Milestones